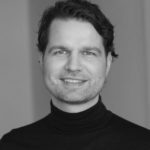 About the author: Christoph Püttgen is managing director of PUETTGEN Consulting GmbH, a consultancy for change management, personnel and organizational development based in Cologne. Since 2000 he has been facilitating organizational change processes in major corporations, medium-sized companies, and startups. He is an agile coach, professional scrum master and has been working as a digital facilitator with cloud-based tools for conferences and meetings since 2015.
Corona-Virus
Corona: Is necessity the mother of virtual invention?
How can online workshops be successful?
Christoph Püttgen gives tips and advice about the limits of virtual workshops,
how to build trust despite the spatial distance,
and which cloud-based tools have proven themselves in practice.
How can online workshops be successful?
Workshops are pivotal events of major changes in teams or companies. Face to face sharing key information, providing room for questions and concerns, jointly working out solutions in groups, for hours or even over several days: of all types of meetings, workshops place the highest demands on virtual implementation. Many have long considered online workshops impossible. And let's face it, that's what we've thought, too.
Sustainability and technical development have accelerated the trend towards more online communication. Ultimately, however, it is the corona crisis and its extensive work in home office that creates a new level of acceptance for virtual collaboration. A new digital virtue arises from the analogue need.
What are the limits of online collaboration?
In general, there is a clear limit to online collaboration when trust is lacking. A very common mistake is to believe that virtual work is possible once a team has the necessary technical tools.
The decisive factor is people. The ability to trust and rely on each other is and remains central in both analog and virtual collaboration.
What are particular challenges when facilitating virtual workshops?
In our experience, 80 percent of information loss in online meetings is due to avoidable technical problems: Provide a work environment with good light, stable WiFi and a large screen. A good headset and camera should be standard. Make sure that you master all functions of a video conference, including all components such as camera and sound.
How can you build trust in a virtual workshop on screen?
Conflicts and frustrations are easier to hide when you see each other less. For managers of virtual teams as well as moderators of online workshops, the same applies: we have to build trust by being predictable and transparent. We have to communicate empathically, promote open and honest dialogues and regularly share work progress.
Trust is formed through personal encounters, through small talk in coffee breaks or at lunch. We should not underestimate the importance of finding formats and providing time in virtual workshops. The goal is to find common ground and experience a connection despite the spatial distance. For this purpose, we have put together an entire arsenal of online warm-ups and energizers.
Trust also grows with increasing technical familiarity. At the beginning of an online workshop, we invest sufficient time to discuss the functioning and the functions of the technical tools. The less complex the tool landscape, the better.
What cloud-based tools do we recommend for online workshops?
Further reading: